The Skirt Chronicles' second volume.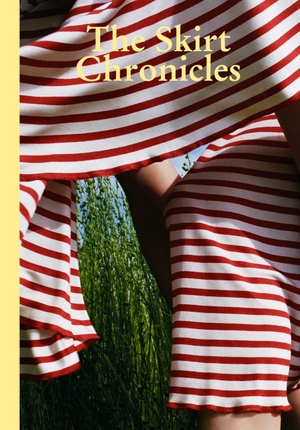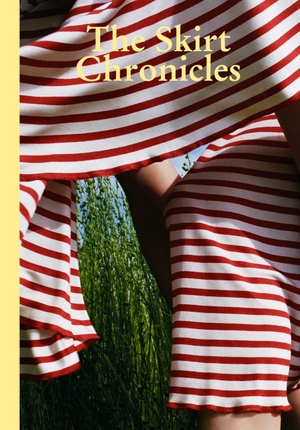 The Skirt Chronicles' second volume.
The Skirt Chronicles was founded by Sarah de Mavaleix, Sofia Nebiolo and Haydée Touitou as a collaborative platform with the ambition of creating a community which celebrates diverse cultures and generations. It is a publication founded by women which reflects a feminine voice yet does not exclude anyone from the conversation.
Organized chronologically, the content is determined by the date of completion. Some liberty was taken, of course, to insure the reader's comfort while discovering The Skirt Chronicles.
This collaborative platform is proud to be composed of talented individuals however young or old their souls might be: The Skirt Chronicles' design director Sophie Hanoun, copy editor Natalie Cenci, Joana Avillez, Stella Berkofsky, Agathe Berthaux Weil, Graziella Buontempo, Geordy Couturiau, Jorge de Cascante, Marie Déhé, Zuri Camille de Sousa, Tim Elkaim, Gigi Ettedgui, Jacqueline Feldman, Gillian Garcia, Adrianna Glaviano, Alexei Hay, Batsheva Hay, Dominika Hadelova, Augusta Hood, Marion Jolivet, Karim Kattan, Alexandre Khondji, Isabella Killoran, Hélène Lauth, Inès Longevial, Albert Moya, Freja Nielsen, Christopher Niquet, Luna Paiva, Hugo Partouche, Martin Pisotti, Kayten Schmidt, Shin Okishima, Pierre Touitou, Camille Vivier and many others who
VOL. II
You shall not be inspired Written by HAYDÉE TOUITOU
Joan Juliet Buck Written by CHRISTOPHER NIQUET
The moon is illuminated by the sun, an interview with Argentinian sculptor Luna Paiva Written by HAYDÉE TOUITOU Photographed by MARTIN PISOTTI & LUNA PAIVA
How deep is your love? Written and photographed by SOFIA NEBIOLO
Monte Argentario Photographs by GILLIAN GARCIA Styled by SARAH DE MAVALEIX Model JOANNE BURKE
ALL THE ITEMS WILL BE SHIPPED 1-3 DAYS AFTER THE PURCHASE.
FOR SHIPMENTS OUTSIDE THE EUROPEAN COMMUNITY PLEASE CONFIRM THE SHIPPING PRICE BY SENDING AN EMAIL TO HOLA@EMMAPARDOS.COM