Raw Vision #93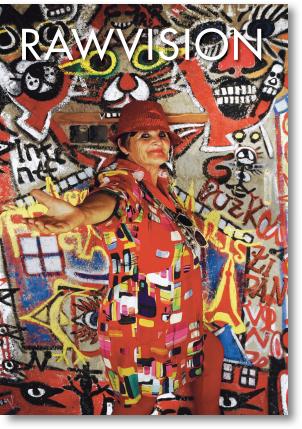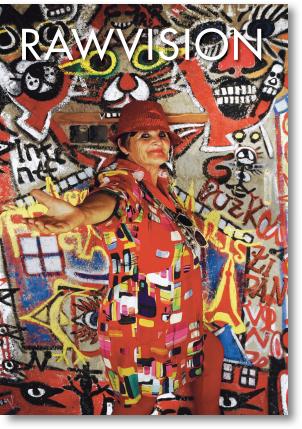 Raw Vision #93
Raw Vision #93
Raw Vision was first published in 1989 with the express purpose of bringing the phenomena of Outsider Art to a wide public. The first edition of Raw Vision presented works known to just a handful of people around the world. Raw Vision has since continued to feature new discoveries of Outsider artists and unknown places such as sculpture gardens and extraordinary self-made buildings.
Raw Vision remains the world's only international journal of the art of the 'unknown geniuses' who are the creators of Outsider Art. Untrained, unschooled and uninfluenced by the art world, the work of these artists continues to stun and amaze. They invent their own forms, techniques and create private worlds. Only in the pages of Raw Vision can readers discover for themselves the world of Outsider Art.
https://issuu.com/raw-vision/docs/rv93
* WE DON'T SHIP MAGAZINES OUTSIDE THE EUROPEAN UNION
ALL THE ITEMS WILL BE SHIPPED 1-3 DAYS AFTER THE PURCHASE.
FOR SHIPMENTS OUTSIDE THE EUROPEAN UNION PLEASE CONFIRM THE SHIPPING PRICE BY SENDING AN EMAIL TO HOLA@EMMAPARDOS.COM
MORE INFO IN OUR POLICIES